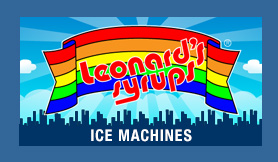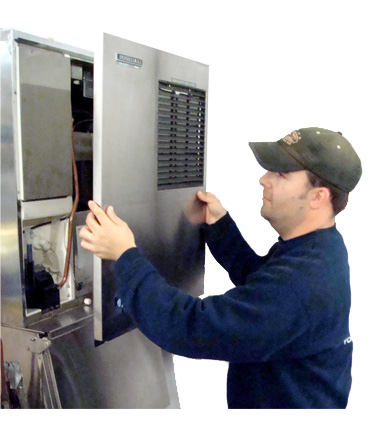 Contaminated ice is a health issue. It is a frequent finding on HEALTH DEPARTMENT FOOD SANITATION REPORTS, yet commercial ice makers remain the least cared for food machines in restaurants, bars, convenience stores, schools, hospitals and Senior Care Facilities.
When was the last time you took the cover off your ice maker to see for yourself what's GROWING inside that shiny stainless steel box? You're likely to find some fairly nasty bacteria infecting the ice you serve. Microbial growth spoils the tubing. SLIME clogs the pump, screen and float switch. SCALE hardens on the evaporator and water valves, deforming the cubes and causes your machine to work harder. MOLD, if not removed, can destroy the housing, motor and electronics.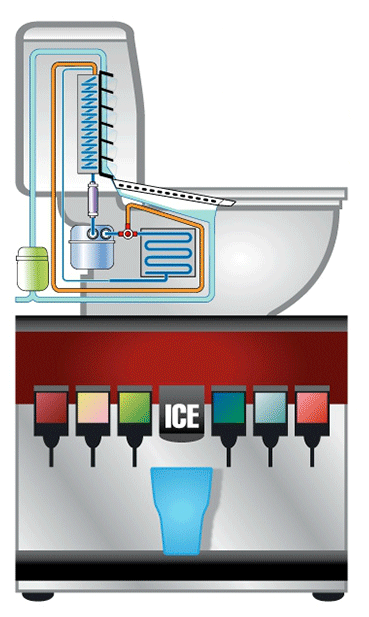 For cleaner ice, increased performance and increased yield...
LEONARD'S 10-POINT
Ice Machine Cleaning and Preventative Maintenance Program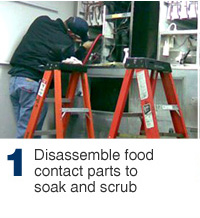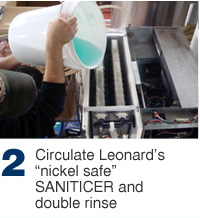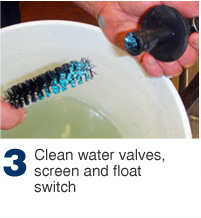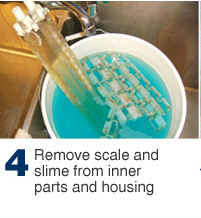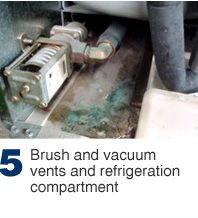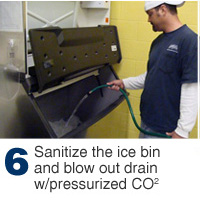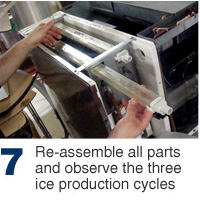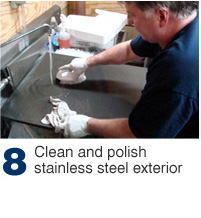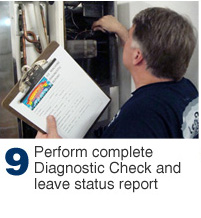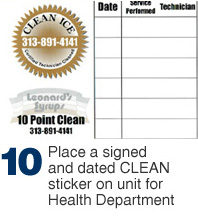 Call Debi Miller at (313) 363-7376 for an Appointment.