HI-TEMP, CHEMICAL FREE
COMMERCIAL DISHWASHERS
Leonard's NSF, Energy Star Hi-Temperature commercial dishwashers manufactured by STERO uses heat to completely sanitize dishes, flatware and glasses without necessity for costly chemicals and rinse aids. A fully installed BOOSTER HEATER raises the final rinse water to 180 degrees – hot enough to cut thru grease and residues such as lipstick, leaving squeaky clean dishes which dry quickly, preventing bacteria from growing from excess moisture. The water tempering kit (included) allows the hot water to cool to a safe temperature before being discharged down the drain.
In addition to being more Earth Friendly than low temp (120 degree) counterparts which require purchasing multiple Sanitizing and Rinse Aid Chemicals, our STERO High Temp (180 degrees) High Quality chemical-free dishwashers are known for Value, Rugged Construction and Ease of Use. Our Hi-temp workhorses are better cleaners, more reliable, and a bit more expensive than low temp machines before annual savings from chemical purchases are factored in.
HIGH TEMP
Uses HEAT to sanitize in place of chemicals
NO sanitation chemical purchase necessary
More effective removing of grease and animal fat
Less water utilized
Enables dishes to dry faster
No residual chemical odor on dishes or glasses
Environmentally friendly
LOW TEMP
Uses a chemical bath to sanitize glasses and kitchenware
Requires Weekly Purchase of various chemicals
May require additional wash time for tough grease, lipstick, animal fats
More water utilized
May damage certain types of flatware and plastics
Slower drying time
Sanitizing chemicals can leave odor on dishes and glasses
Discharges toxic chemicals down drain to Municipal waste water treatment plant
RENTAL RATES /
PURCHASE PRICE
UNDERCOUNTER DISHWASHER
RENT - $ 169.00/month (NO LEASE REQUIRED)
PURCHASE - $ 4,125.00
UNDERBAR GLASSWASHER
RENT - $ 189.00/month (NO LEASE REQUIRED)
PURCHASE - $ 6,350.00
DOOR-TYPE DISHWASHER
RENT - $ 249.00/month (NO LEASE REQUIRED)
PURCHASE - $ 9,989.00
ALL UNITS COME FULLY LOADED WITH PARTS NORMALLY SOLD SEPERATELY AS "OPTIONS" Including; Booster Heater, Drain water tempering kit, Hi-temp detergent pump
INSTALLATION FEES
One time fee includes delivery, installation, tie-in with water and electric. Removal and Disposal of used unit.
Undercounter Dishwasher $289.00
UnderBar Glasswasher $289.00
Door Type Dishwasher $389.00
Earth Friendly, Commercial Grade Automatic Dishwashing Detergent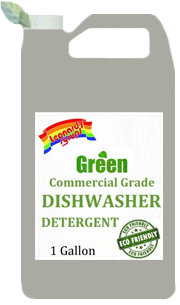 NON-TOXIC
Biodegradable
Plant-Based Ingredients
PH Balanced Formula
$21.00 / Gallon
WARRANTY
PURCHASE
1 year Parts & Labor (Trip Charges Apply)
RENT
Forever Warranty all Parts and Repairs (No Trip Charges, No Labor Charges, Free PM Visits every 6 months)
PAYMENT STIPULATIONS
PURCHASE
Payment in full prior to installation
RENTALS
Must be pre-approved for credit. Monthly payments are paid in advance of each month by Visa, MasterCard, or Bank Auto-Deduct.
Call (810) 650-2489 for Site Survey and Installation